Grid Tied Solar PV (Non-Battery)
While our focus is on OFF-GRID SOLAR POWER SYSTEMS, Solar Tech has installed some of the largest grid-direct systems in Alabama.
GRID-TIE solar systems (often called grid-interactive or grid-direct) harvest solar energy from the sun and convert it to electricity to feed your electrical loads. They reduce your consumption from the grid and thus, your power bill goes down.
All grid-tied solar systems qualify for the 30% Federal tax credit. Over the past few years, the cost of these systems has dropped and the reliability has increased. The time has arrived for Alabama to consider these systems.
How many years do you have to pay the utility company before you "break even"? How many things do you purchase that produce something you use everyday?
At today's rates, a small 3 kW system will cost around $7,500 AFTER the tax credit. This system will offset about 3,413 kWh and save you $417 the first year. The long term annualized 20-year return on investment is a STRONG 10%. Considering the risks, this outperforms the stock market!
You will need a south facing roof slope or a ground-mount area. A 3 kW system will require about fourteen solar panels and need about 250 square feet of space. Shading significantly reduces the harvest, so be sure your area has little to no shade – and none between 8am and 4pm.

Answers to Frequently Asked Questions
No, I can't put a few solar panels on your roof and get rid of your electric meter.
A solar water heater requires a smaller initial investment and has a higher rate of return than solar PV systems. We suggest you consider a solar water heater first if you MAIN interest is saving money.
The best way to save money on your electric bill is to REDUCE YOUR CONSUMPTION. Period.
Grid-tied PV systems are grid dependent. They do not produce power if the grid is down. If you want solar to provide power when the grid is down, see the Off-Grid Page.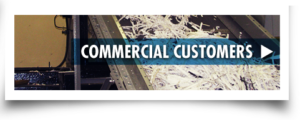 If you are not getting a solid TAX-FREE return on investment on the money you are paying the utility company for electricity, GET SOLAR TODAY!